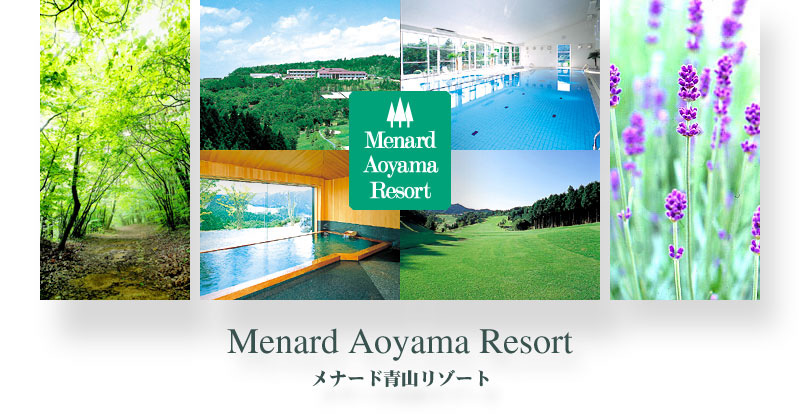 Extending over 3,300,000 square meters,the Menard Aoyama Resort,is nestled in the beautiful nature of Murou-Akame-Aoyama Quasi-National Park(Mie prefecture).

In addition to 4 comfortable accommodations,the resort offers various activities and services that ensure you time for relaxation and rejuvenation.Take advantage of our finest hot springs,a golf course,tennis courts,esthetic treatments,herb garden,learning workshops,and indoor swimming pool.

Indulge yourself in 360-degree view of tranquil nature and restore a sense of well-being.