Find the true beauty in the trip.
Spend excellent healing time
with a little luxury.
Menard, expanding its domain from cosmetics to
lifestyle and culture, proposes "Esthetic life".
"The Beauty & Healthy Program" is offered in
Menard Aoyama Resort surrounded by amazing nature.
A new program integrating Mernard's
"approach to beauty" with scientific knowledge
gained from long years of experience and Aoyama
Resort's "quality relaxation" that is provided
as a general relaxation resort.
A special
program prepared
"exclusively
for yourself"
The Beauty & Healthy Program is a flexible program.
As individual life styles vary, our program is customized for the relaxation and beauty of each person.
This resort program that is "exclusively for yourself"
begins with skin check before your stay.
True escape from everyday life
to the active & relaxing trip,
which lightens your body and mind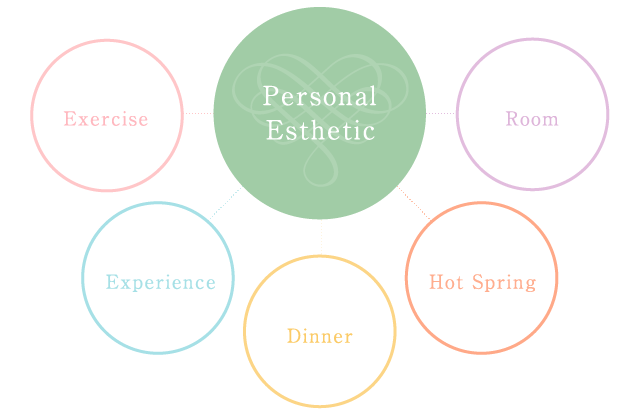 Luxury time away from everyday life in the majestic nature of Aoyama Resort. We prepare not only elegant esthetic treatment,
but also fascinating activities.
It's up to you to choose how to spend the time.
Please enjoy a pleasant time and return home with a lighter body and mind.